Cheryl Pisano, DMD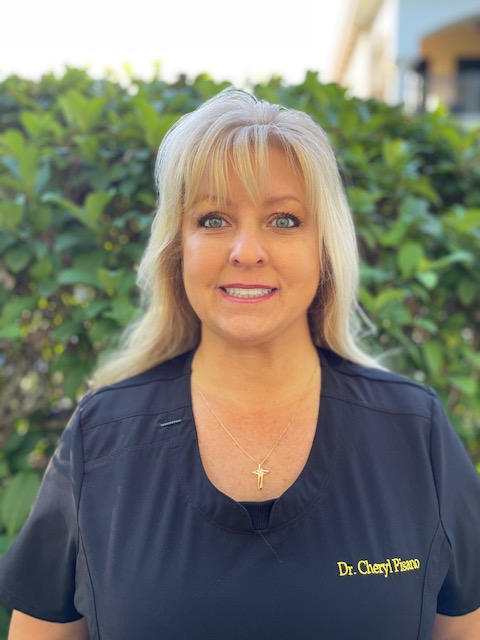 Dr. Cheryl Pisano was born in Hollywood, Florida and moved to Central Florida at the age of thirteen. She has had the wonderful opportunity to watch the Villages develop into a beautiful and thriving community. After graduating from Lake Weir High School in 1987, she entered the dental profession as a dental assistant in a pediatric office. This is when her passion for dentistry began. She furthered her education earning an A.S. Degree in Dental Hygiene from Santa Fe Community College in 1995. Dr Pisano was a member of Phi Theta Kappa Honor Society and on the Dean's List. Dr. Pisano was accepted into the accelerated program, receiving her Bachelor Degree in Chemistry from University of South Florida and her Doctorate of Dental Medicine degree from University of Florida, completing the eight-year program in seven years. She is a member of the American Dental Association, Florida Dental Association, and past president of Lake County Dental Association.
Dr. Pisano met her amazing husband, Mike in the dental office in 1995 and shortly thereafter they were married (he had and still has fantastic teeth)! They enjoy boating, hiking and golf (which she has a love/hate relationship with). They have two children, a beautiful daughter, Dr. Purdy, DMD and a brave son who served in the Marines and currently working for a large gas company in Illinois. Dr. Pisano enjoys spending all her spare time with her adorable twin grandsons!
Alexandria "Alex" Purdy, DMD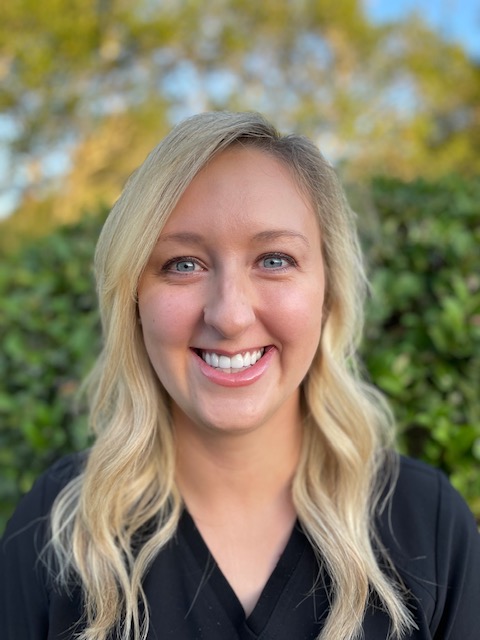 Alexandria Purdy was born in Ocala, Florida and while she has moved to many different cities within the state, this is the area she has always considered "home". Dr. Purdy did not always want to be a dentist; however, an accident left her smile severely damaged. After a team of dental specialist (including Dr. Pisano) fixed her smile, she realized how much teeth can affect one's self esteem and confidence. Dr. Purdy vowed to become a dentist to help others that are in the same situation. While it was an unfortunate scenario, Dr. Purdy feels it was a blessing because she can better relate to her patient's fears and concerns. She worked at First Impressions Dental Care as an assistant and now she is so excited to be back in the office, alongside her mother, as a doctor.
Dr. Purdy attended the University of South Florida where she received her Bachelor's degree in Biomedical Sciences and her Masters in Medical Sciences. Dr. Purdy attended A.T. Still University, Arizona School of Dentistry and Oral Health in Mesa, AZ earning her DMD and certificate in dental public health. She currently is a member of the Lake County Dental Association, the Florida Dental Association as well as the American Dental Association.
Dr. Purdy met her husband, Dalton, in high school where they took acting classes together. They married in 2013. Five years later she and her husband welcomed beautiful twin boys, Cade and Caleb, into their family. When she isn't busy chasing her twins, Dr. Purdy enjoys gardening, boating, fishing, reading and going to Disney.